CORESAFE CONSULTING…
Coresafe Consulting Ltd are a professional, competent and efficient Health and Safety Consultancy specialising in Construction, Workplace and Property

WHAT WE DO…
Coresafe Consulting Ltd are specialists in Construction, Workplace and Property Health and Safety. We work in partnership with you to identify and minimize risks, remove avoidable costs and improve business performance.

BESPOKE SERVICE…
Coresafe Consulting Ltd understand that every project or business has its own unique and exclusive requirements therefore we treat everyone in a bespoke way.

OUR TESTIMONIALS…
Highly professional, no hesitation in recommending. Personal, listened carefully. Highly Responsive, Great experience and expertise.

CONTACT US TODAY…
Give Coresafe Consulting a call today or drop us an email and we will deal with your enquiry expertly and professionally as quickly as possible.
CORESAFE SERVICES


Latest Blog Articles
CDM Services
The Construction (Design and Management) Regulations 2015 set out Health and Safety duties for Clients, Principal Designers, Designers and Contractors for Construction Projects that are deemed to be Construction (Design & Management) Regulations 2015 applicable.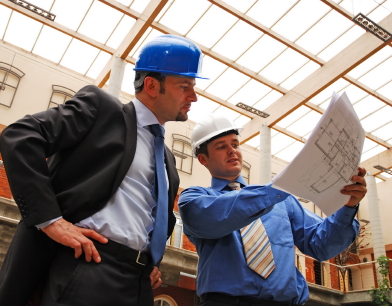 With over 20 years experience of the Construction (Design & Management) Regulations in various forms , Coresafe Consulting can act as Principal Designer on any type of project from Demolition through to New Build, from the smallest of projects to multi million pound commercial developments. We can also act as Client CDM Advisor.
We have experience of all sectors of the Construction Industry from Commercial, Education and Health schemes through to Retail, Power, Transport and Utilities. Coresafe Consulting Ltd are members of the Association for Project Safety (APS) which is the governing body of the Construction (Design & Management) Regulations process.
We can act as your CDM Advisor where Coresafe Consulting will assist you on your construction projects with complete compliance with your legal duties.
Our CDM Advisor Services include:
Advising and assisting the client with their duties
Notifying details of the project to HSE
Co-ordinating health and safety aspects of design work and co-operating with others involved with the project
Facilitating good communication between the client, designers and contractors;
Liaising with the principal contractor regarding ongoing design work;
Identifying, collecting and passing on pre-construction information; and preparing delivery of the health and safety file to the client
Being a member of the Association for Project Safety (APS), Coresafe Consulting have staff with the IMaPS qualification following examination of the recently changed 2015 CDM regulations.
Most importantly, we have the knowledge, experience and resources to ensure we deliver what we promise.
Our CDM fees
Each project varies in nature, size, location and complexity of work. Therefore the cost of our CDM Advisor or Principal Designer service will be dependent on the time involved and the specific requirements of the projects. Coresafe Consulting Ltds fees are economical and competitive and are based on the following aspects:
Visiting of the site and complexity of the work
Issuing of the Form F10 (rev) to the HSE
Preparation and issue of the Pre Construction information pack
Attend up to three (or required number) of design meetings with your design team acting as Principal Designer
Advising on any health and safety issues created by the design drawings and liaising with your consultants on such matters
Advising on the suitability of the Construction Phase Plan (supplied by the Principal Contractor)
Attending pre-start meeting with your appointed Principal Contractor.
Attend progress meetings if necessary.
Visit site at a predetermined frequency to carry out two Health and Safety audits within out fee quote
Co-ordinating and issuing of the Health & Safety File
To find out how we can cover your legal duties under the Construction (Design & Management) Regulations 2015 please contact us today on the phone number above or by using our Contact page.


Paul Jasper