CORESAFE CONSULTING…
Coresafe Consulting Ltd are a professional, competent and efficient Health and Safety Consultancy specialising in Construction, Workplace and Property

WHAT WE DO…
Coresafe Consulting Ltd are specialists in Construction, Workplace and Property Health and Safety. We work in partnership with you to identify and minimize risks, remove avoidable costs and improve business performance.

BESPOKE SERVICE…
Coresafe Consulting Ltd understand that every project or business has its own unique and exclusive requirements therefore we treat everyone in a bespoke way.

OUR TESTIMONIALS…
Highly professional, no hesitation in recommending. Personal, listened carefully. Highly Responsive, Great experience and expertise.

CONTACT US TODAY…
Give Coresafe Consulting a call today or drop us an email and we will deal with your enquiry expertly and professionally as quickly as possible.
CORESAFE SERVICES


Latest Blog Articles
Fire Safety
Do you feel your office is safe enough to ignore fire safety assessment? If you say yes, then you are compromising with the fire and safety norms in the office. The consequences may be that you could face prosecution or even imprisonment for failing to comply with the fire safety order.
The Significance of Fire Risk Assessments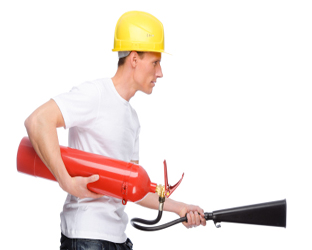 A fire risk assessment is undertaken to ensure businesses comply with The Fire Safety Order 2005. Having a fire risk assessment in place is a legal requirement for almost all businesses in the UK. A fire risk assessment is the systematic look at potential sources of fire in the workplace, the dangers that it poses to those who use the workplace and how the risk and spread of fire can be minimised. Once the required risks have been identified the changes must be implemented.
How will CORESAFE Consulting help you?
CORESAFE Consulting is the UK's leading provider of compliance, testing and maintenance services for business and offer comprehensive fire risk assessments. We are a professional fire risk assessment firm with vast experience and knowledge. We will give you a much more comprehensive review of the risks at hands, larger area of solutions and management systems to reduce or completely eliminate some of your risks, some of which you may otherwise totally overlook.
By placing the responsibility of your fire risk assessment in our hands, you may relax as it is being carried out by trained fire safety professionals. We have extensive experience in handling all types of premises, such as football stadiums & club houses, warehouse's and industrial units, large shopping centres, offices, garages, care homes, colleges and schools, blocks of flats and retail shops.
If you satisfy with our promises and want to bring a much greater peace of mind, you can take our services. Please contact us for expert advice.
The Important Technical and Legal Information
Who is a Duty Holder?
In an office, Duty Holder is a person who owns or controls business premises. This person is deemed responsible for complying with this legislation by properly managing fire safety practices and procedures in the workplace. This includes carrying out a fire risk assessment of the business and premises.
What are the Responsibilities of the Duty Holder?
The Duty Holder must be concerned with making the workplace a safer heaven. Being a business owner, you must employ more than four people (full or part time), own a HMO (house in multiple occupation) or premises for public use, it is now law in the UK, under the Regulatory Reform Act 2005, that you carry out fire safety assessment for your premises.
Apart from this, you must
Hire professionals for fire risk assessment
Record the significant findings of fire assessment
Consult with experts and establish fire safety system
What is a Fire Risk Assessment?
A fire risk assessment is a means determining the likelihood of a fire occurring in the workplace. This is achieved by examining the factors in your work activities and work areas that could cause harm. From the assessment, precautions can be determined to ensure that fire hazards are reduced to prevent fire from occurring.
A Fire Risk Assessment can be broken down into four steps to simplify the process:
Identify: Refers to recognizing the fire hazards and the people who are at risk. Hazards could include the following sources of ignition, naked flames, heaters, fuel, display materials, textiles or overstocked products.
Evaluate: Includes assessing the risk of a fire starting, the risk to people from fire, removing or reducing fire hazards and risks to people from a fire, and protecting people by providing fire precautions.
Record: Involves documenting the record of any significant findings and actions you have taken.
Review: Includes evaluating the fire risk assessment regularly and make changes where necessary in essential.
What are the Fire Regulations?
The Regulatory Reform (Fire Safety) Order 2005 replaces previous fire safety legislation. In 2006 the new Regulatory Reform (Fire Safety) Order 2005 came into force, from having a fire certificate issued by the City Fire and Rescue Authority to having a 'Fire Risk Assessment' (F.R.A.). Until October 1st 2006 there were over 70 pieces of UK fire Regulations which included the Fire Precautions Act 1971 (FPA 1971) and the Fire Precautions (Workplace) Regulations 1997 as amended. The Regulatory Reform (Fire Safety) Order 2005 is now in force, which will amend and consolidate those pieces of UK Fire Regulations / legislation relating to fire safety.


Paul Jasper