CORESAFE CONSULTING…
Coresafe Consulting Ltd are a professional, competent and efficient Health and Safety Consultancy specialising in Construction, Workplace and Property

WHAT WE DO…
Coresafe Consulting Ltd are specialists in Construction, Workplace and Property Health and Safety. We work in partnership with you to identify and minimize risks, remove avoidable costs and improve business performance.

BESPOKE SERVICE…
Coresafe Consulting Ltd understand that every project or business has its own unique and exclusive requirements therefore we treat everyone in a bespoke way.

OUR TESTIMONIALS…
Highly professional, no hesitation in recommending. Personal, listened carefully. Highly Responsive, Great experience and expertise.

CONTACT US TODAY…
Give Coresafe Consulting a call today or drop us an email and we will deal with your enquiry expertly and professionally as quickly as possible.
CORESAFE SERVICES


Latest Blog Articles
Health & Safety Audit
All health and safety regulations are very demanding and all Businesses are responsible for compiling with the current legislation. Most business owners and managers take responsibility for the health and safety of their employees and clients very seriously – giving it the highest priority.
Employers have a duty of care to their staff, as well as employees being responsible and following the safety systems set in place. An effective occupational health and safety system means a reduction in workplace injuries. For any system to be effective it needs to be put in writing, and as well as having an occupational health and safety manual, the next step is to conduct an audit.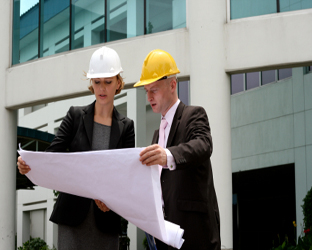 Refers to a range of assessments that are undertaken to determine the effectiveness of management systems within a business, and it identifies the strengths and weaknesses of a safety system. A health and safety audit is an important tool enabling you understands what is going right, and what is not.
An occupational health and safety audit should be a matter of course within every business, and these can be carried out by a professional from the Coresafe team who will come in and assess your workplace, or a basic assessment carried out periodically, checking if and how they are complying with their health and safety duties.
The Business Advantage of Health and Safety
Coresafe Consulting can help with health and safety in the workplace. We will provide independent health and safety audits & inspections to check you are conforming to safety legislation and your own health and safety procedures.
Key Business Advantages:
Create and implement a business-wide health and safety strategy, designating responsibilities and reviewing on a regular basis
Assign individual responsibility for health and safety in different areas of the business and workplace
Ensure that each employees is adequately trained as a health and safety specialist in their area
Carry out audits & inspections so you can be confident you're doing what you should to keep everyone safe
Have a thorough understanding of all aspects of health and safety legislation and keep up to date with changes as they occur


Paul Jasper