CORESAFE CONSULTING…
Coresafe Consulting Ltd are a professional, competent and efficient Health and Safety Consultancy specialising in Construction, Workplace and Property

WHAT WE DO…
Coresafe Consulting Ltd are specialists in Construction, Workplace and Property Health and Safety. We work in partnership with you to identify and minimize risks, remove avoidable costs and improve business performance.

BESPOKE SERVICE…
Coresafe Consulting Ltd understand that every project or business has its own unique and exclusive requirements therefore we treat everyone in a bespoke way.

OUR TESTIMONIALS…
Highly professional, no hesitation in recommending. Personal, listened carefully. Highly Responsive, Great experience and expertise.

CONTACT US TODAY…
Give Coresafe Consulting a call today or drop us an email and we will deal with your enquiry expertly and professionally as quickly as possible.
CORESAFE SERVICES


Latest Blog Articles
Office Safety
Office Safety – More Hazards Than You Think!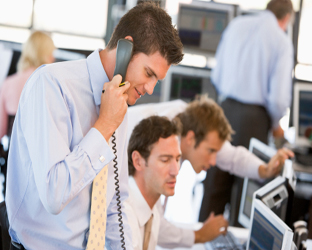 One of the most important parts about working in an office is office safety. From the building itself to the rules that are put in place, there are numerous safety measures that need to be taken into account so that employees can carry out their duties in a safe working environment.
When most people think of workplace safety they don't think of the office environment. It's true – your office employees and staff require safety training just as much as your field staff. Such office area injuries include slips, trips and falls, improper lifting techniques, and many more.
Coresafe Consulting Ltd helps you create a safety system that will fit your office needs. We will walk you through the steps you need to create and implement regular safety measures. We provide wide range of office safety solutions, such as Fire Risk Assessment, Health and safety audit, Asbestos Survey, Construction Safety, and Training Courses.
Whether you are the Director of a company or an employee, health and safety is a matter that you should never take for granted. If you fail to adhere to the rules and regulations regarding workplace safety, you could be liable to prosecution or a claim. So workplace safety is an issue that has to be addressed for every business, not only because it is required by law, but also it is a way of protecting the business and its employees.
At Coresafe Consulting we can help you in keeping your employees safe and productive in your workplace by offering effective health and safety measures.
Some of the common causes of office hazards are as follows:
Badly designed computer work stations causing aches and pains
Continuous use of keyboard leading to repetitive strain injury (RSI)
Poor sitting arrangement causing back pain
Unmanaged housekeeping causing slips and fall
Electric faults causing electric shock, electrocution, burns, fires, and explosions
Contact Coresafe Consulting Ltd today to discuss your Office Safety –
Our Core Business – your health and safety


Paul Jasper