CORESAFE CONSULTING…
Coresafe Consulting Ltd are a professional, competent and efficient Health and Safety Consultancy specialising in Construction, Workplace and Property

WHAT WE DO…
Coresafe Consulting Ltd are specialists in Construction, Workplace and Property Health and Safety. We work in partnership with you to identify and minimize risks, remove avoidable costs and improve business performance.

BESPOKE SERVICE…
Coresafe Consulting Ltd understand that every project or business has its own unique and exclusive requirements therefore we treat everyone in a bespoke way.

OUR TESTIMONIALS…
Highly professional, no hesitation in recommending. Personal, listened carefully. Highly Responsive, Great experience and expertise.

CONTACT US TODAY…
Give Coresafe Consulting a call today or drop us an email and we will deal with your enquiry expertly and professionally as quickly as possible.
CORESAFE SERVICES


Latest Blog Articles
Workplace Safety
Safety Needs is a Top Priority, its Everyone's Concern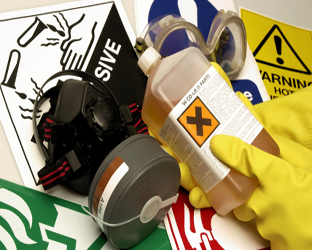 Employers have responsibilities for the health and safety of their employees. They are also responsible for any visitors to their premises such as customers, suppliers and the general public
Coresafe Consulting helps you create a safety system that will fit your company's needs. We will walk you through the steps you need to implement health and safety measures. We provide wide range of workplace safety solutions, such as Fire Risk Assessment, Health and safety audits, Asbestos Surveys, Construction Safety, and Training Courses.
A workplace safety solution is essential to achieving compliance and ensuring a safe and healthy work environment for employees.
Workplace Hazards
Whether you are the owner of a company or an employee, safety is a matter that you should take seriously. If you fail to adhere to the rules and regulations regarding workplace safety, you could be liable for prosecution or claim. Workplace safety is an issue that should be addressed for every business, not only because it is required by law, but also it protects the business and its employees.
Coresafe Consulting will assist you in keeping your employees safe and productive in your workplace by offering effective and easy Health and Safety measures. Some of the common causes of office hazards are as follows:
Badly designed computer work stations causing aches and pains
Continuous use of keyboard leading to repetitive strain injury (RSI)
Poor sitting arrangement causing back pain
Unmanaged housekeeping causing slips and fall
Electric faults causing electric shock, electrocution, burns, fires, and explosions
Contact Coresafe Consulting Ltd to arrange a consultation about your workplace Health and Safety.


Paul Jasper