CORESAFE CONSULTING…
Coresafe Consulting Ltd are a professional, competent and efficient Health and Safety Consultancy specialising in Construction, Workplace and Property

WHAT WE DO…
Coresafe Consulting Ltd are specialists in Construction, Workplace and Property Health and Safety. We work in partnership with you to identify and minimize risks, remove avoidable costs and improve business performance.

BESPOKE SERVICE…
Coresafe Consulting Ltd understand that every project or business has its own unique and exclusive requirements therefore we treat everyone in a bespoke way.

OUR TESTIMONIALS…
Highly professional, no hesitation in recommending. Personal, listened carefully. Highly Responsive, Great experience and expertise.

CONTACT US TODAY…
Give Coresafe Consulting a call today or drop us an email and we will deal with your enquiry expertly and professionally as quickly as possible.
CORESAFE SERVICES


Latest Blog Articles
Construction Safety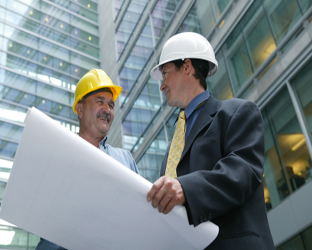 Clients and Contractors
Last year there were 42 construction related deaths, 3,120 reported major injuries and 2.6 million working days lost through ill health.
Coresafe Consulting Ltd can help prevent accidents and incidents on Construction sites where you are the Client by monitoring the Contractors you have commissioned to carry out work on your behalf.
The Health and Safety Executive announced recently it has seen significant improvement on larger projects, however, these improvements have not been mirrored to the same extent on smaller projects.
The key message from the HSE is that it will be targeting and visiting projects involving:
Major clients/ projects
Refurbishments
Smaller sites and projects
Asbestos
Coresafe Consulting Ltd will carry out Audits on your Contractors to ensure that they are working safely and to the required level imposed by legislation and that Health and Safety management is paramount.
When visiting clients and projects, the Health and Safety Executive will mainly be investigating practices surrounding:
Working at height
Asbestos risks
Provision of welfare facilities
Respiratory risks
As well as the above the HSE will also be looking at:
Management of health risks
Leadership
Contractor competence
Temporary works
Worker involvement
MEWPs
Emerging Energy Technologies such as: on-shore wind farms and solar capture equipment
Temporary Demountable Structures
Stonemasons and renovation
Employers liability and compulsory insurance
To make sure you are not in the HSEs firing line if they find any of these not to be of a standard required by commissioning Coresafe Consulting to monitor your Contractors to reduce the chance of the HSE finding fault.
Contractors
Do you have in house Health and Safety advice?
Are you content with the service your external Advisor is giving you?
If the answer to either question is NO then contact Coresafe Consulting Ltd for assistance,
At Coresafe Consulting Ltd we have a team of highly qualified, experienced, and efficient construction safety consultants who will carry out this service.
We can help you with the following
Offer you a complete health and safety package
Enlighten you on various health and safety systems
Prepare your construction phase plan
Write a health and safety policy
Formulate Method Statements and Safety Systems of your work
Write your Risk Assessments
Support in Construction Line/ CHAS Assessment/SAFE Contractor
Help in health and safety questionnaires and other accreditation
Assistance with Site Waste Management Regualtions
Support and help with Environmental Legislation
Assist with corporate competence and resource evaluation
Perform regular construction site safety inspections
Please contact us today for a meeting to establish your needs and be confident that Coresafe Consulting Ltd will deliver.


Paul Jasper