CORESAFE CONSULTING…
Coresafe Consulting Ltd are a professional, competent and efficient Health and Safety Consultancy specialising in Construction, Workplace and Property

WHAT WE DO…
Coresafe Consulting Ltd are specialists in Construction, Workplace and Property Health and Safety. We work in partnership with you to identify and minimize risks, remove avoidable costs and improve business performance.

BESPOKE SERVICE…
Coresafe Consulting Ltd understand that every project or business has its own unique and exclusive requirements therefore we treat everyone in a bespoke way.

OUR TESTIMONIALS…
Highly professional, no hesitation in recommending. Personal, listened carefully. Highly Responsive, Great experience and expertise.

CONTACT US TODAY…
Give Coresafe Consulting a call today or drop us an email and we will deal with your enquiry expertly and professionally as quickly as possible.
CORESAFE SERVICES


Latest Blog Articles
First Aid Training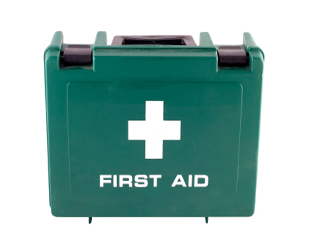 Under the Health and Safety (First Aid) Regulations 1981, it is mandatory for every employer to provide proper and adequate first aid training for employees. The regulations recommend that somebody should be able to carry out first aid duties every time when employees are working.
We offer approved First Aid Training, our trainers are professionals with years of experience. We can also arrange for the First Aid Training at your premise or a venue of your choice on demand.
We design each of our training modules and lectures keeping in mind the specific individual needs of the different industries.
First Aid Training – Knowledge that Matters
Coresafe Consulting has experience and has been involved in delivering training at various locations across UK. Our clientele includes, Hotel, Restaurant and Retail groups, major P.L.C's and the Educational, Social and Charity sector.
Contact us to book your First Aid Training programme and let Coresafe Consulting deliver your First Aid Training requirements – Our Core Business – Your Health and Safety


Paul Jasper