CORESAFE CONSULTING…
Coresafe Consulting Ltd are a professional, competent and efficient Health and Safety Consultancy specialising in Construction, Workplace and Property

WHAT WE DO…
Coresafe Consulting Ltd are specialists in Construction, Workplace and Property Health and Safety. We work in partnership with you to identify and minimize risks, remove avoidable costs and improve business performance.

BESPOKE SERVICE…
Coresafe Consulting Ltd understand that every project or business has its own unique and exclusive requirements therefore we treat everyone in a bespoke way.

OUR TESTIMONIALS…
Highly professional, no hesitation in recommending. Personal, listened carefully. Highly Responsive, Great experience and expertise.

CONTACT US TODAY…
Give Coresafe Consulting a call today or drop us an email and we will deal with your enquiry expertly and professionally as quickly as possible.
CORESAFE SERVICES


Latest Blog Articles
CDM Training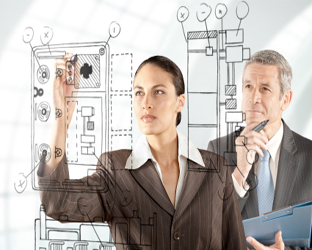 Coresafe Consulting offers a CDM training programme designed to suit the specific needs of developers, designers, clients, contractors, and workers involved in the construction industry.
CORESAFE Consulting is registered member of the Association for Project Safety (APS)
After the implementation of the Construction Design and Management (CDM) Regulations in 2007, which apply to all construction projects over 30 days in duration. As a registered CDM Coordinator, Coresafe Consulting offers training courses and seminars that inform and instruct about the Construction (Design & Management) Regulations 2007
Our primary objective is to make you familiar with the basic understanding of the CDM regulations and their requirements in construction projects.
Duration of our CDM Training Programme
Our CDM training programme takes around half working day. The programme includes participants' interaction , slide handouts, followed by a question and answer session. The programme covers following topics:
Short Description of the CDM Regulations 2007
Individual Capability and Resource assessments.
Individuals role and responsibilities
CDM Coordinators role and responsibilities
Designers Role and Responsibilities
Principal Contractor and the Construction Phase Plan
Pre-Construction Information
Identify Projects Noticeable or Non -noticeable (F10)
Health and Safety File
CDM Training Programme for Managers and Supervisors
We provide training in a group of 10-15 individuals; however, our training programme is flexible and can be custom-made. Our trainers are highly professionals with years of experience in the construction industry. We can also arrange for the CDM training at your premise or a venue of your choice on demand.
Contact us to book your CDM training programme


Paul Jasper