CORESAFE CONSULTING…
Coresafe Consulting Ltd are a professional, competent and efficient Health and Safety Consultancy specialising in Construction, Workplace and Property

WHAT WE DO…
Coresafe Consulting Ltd are specialists in Construction, Workplace and Property Health and Safety. We work in partnership with you to identify and minimize risks, remove avoidable costs and improve business performance.

BESPOKE SERVICE…
Coresafe Consulting Ltd understand that every project or business has its own unique and exclusive requirements therefore we treat everyone in a bespoke way.

OUR TESTIMONIALS…
Highly professional, no hesitation in recommending. Personal, listened carefully. Highly Responsive, Great experience and expertise.

CONTACT US TODAY…
Give Coresafe Consulting a call today or drop us an email and we will deal with your enquiry expertly and professionally as quickly as possible.
CORESAFE SERVICES


Latest Blog Articles
Accreditations Registration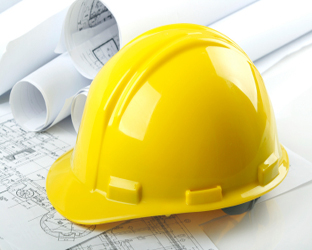 We can help you in getting any Accreditation, achieving a competitive advantage, and becoming your clients' first preference.
You can be assured of getting it right in the first attempt with us.
Accreditation brings more business, for you.
We have successfully assisted a large number of businesses achieve Accreditation
Want to enhance the chance of tenders and new contracts?
Achieve your these goals with our assistance.
How our Accreditation services are Unique?
Assist you in completing your Application form
Offer you essential documents to get the Accreditation
Offer you guaranteed accreditation or money back facility
Full assistance with your assessment
If you want to hire our services to achieve CHAS/Constructionline/SAFE Contractor or any other Registration, Please feel free to contact Coresafe Consulting
The following list shows the main areas that are assessed by a CHAS/Constructionline/SAFE Contractor assessor as part of your application procedure:
Health and Safety Policy Statement
Responsibilities mentioned on Organisational Chart
Arrangements of Health and Safety
Utilisation of Workplace Equipment
Health and Safety Training
Option for Employee Consultation
Arrangement for First Aid
Fire and Emergency Arrangements
Assessment of Fire Risk
Display Screen Equipment Assessments (DSE)
Measures for Manual Handling and Assessments
Electric Safety and Portable Appliances Testing (PAT)
COSHH and Risk Assessments
Training for Asbestos Awareness
Provisions for Health Surveillance
Maintenance of Accident Statistics and Reporting
Maintenance System and Assessment of Workplace Equipment
Personal Protection Equipment (PPE)
Positive and Effective Health and Safety Counseling
Evaluation of Resource and Capability of Contractors
Safety Inspection Reports of Site
Evaluation of Workplace Fire Risk
Assessment, Auditing, and Reviewing Measures
Please contact us at Coresafe Consulting for a competitive quote


Paul Jasper