CORESAFE CONSULTING…
Coresafe Consulting Ltd are a professional, competent and efficient Health and Safety Consultancy specialising in Construction, Workplace and Property

WHAT WE DO…
Coresafe Consulting Ltd are specialists in Construction, Workplace and Property Health and Safety. We work in partnership with you to identify and minimize risks, remove avoidable costs and improve business performance.

BESPOKE SERVICE…
Coresafe Consulting Ltd understand that every project or business has its own unique and exclusive requirements therefore we treat everyone in a bespoke way.

OUR TESTIMONIALS…
Highly professional, no hesitation in recommending. Personal, listened carefully. Highly Responsive, Great experience and expertise.

CONTACT US TODAY…
Give Coresafe Consulting a call today or drop us an email and we will deal with your enquiry expertly and professionally as quickly as possible.
CORESAFE SERVICES


Latest Blog Articles
Health & Safety Training
Maintaining Business Records of Health and Safety Information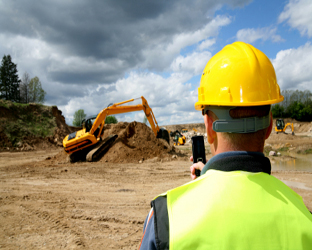 Health and Safety File – a legal requirement of the CDM Regulations 2007
The Health and Safety File (s) is a legal document kept by the business owners as a proof of the organizational chart of responsibilities followed in compliance with CDM Regulation. The recorded health and safety information of the construction project is used for determining future strategies and policies.
The health and safety file is formulated to maintain the record of
Individual responsible for health and safety risk
Risk occurred at the site
Maintenance of Accident Statistics and Reporting
Maintenance System and Assessment of Workplace Equipment
Personal Protection Equipment (PPE)
Positive and Effective Health and Safety Counseling
Evaluation of Resource and Capability of Contractor
Safety Inspection Reports of Site
Evaluation of Workplace Fire Risk
Assessment, Auditing, and Reviewing Measures
Preparing Operating and Maintenance Manuals
Responsibility of Compiling Health and Safety File Information
The chief contractor is responsible for maintaining the health and safety file. The information shared by the designers, contractors, and other parties are recorded in the file for the stipulated period of time.
The authority of the CDM Coordination and other related design member verify the information provided by the chief contractor. If the contractor provide only limited information related to the maintenance manual and drawing, the CDM Coordinator may reject it.
The chief contractor has to collect all the relevant information related to health and safety and share it to the CDM Coordinators and other related design member within the allotted time period. Once the construction project is finally completed, the chief contractor submits the health and safety file to the concerned person.
The Responsibility of the Health and Safety File holders
Need to keep the health and safety file updated
Retain the file safely till the lifetime of the project
Maintain the file on paper, film, or any other durable form
Transfer the health and safety file to the new owner if the project is sold
Share a copy of health and safety file with leaseholders, if the part of the structure is leased
Provide updated information to all the parties related to the structure
Submit the file to the CDM Coordinator on the completion of the project


Paul Jasper